Sarah Baldinger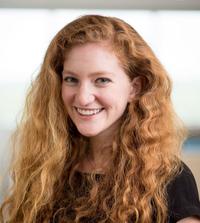 Sarah Baldinger is currently pursuing a J.D. at Yale Law School and plans to focus her studies on environmental law. She is particularly excited about marine conservation and protecting ocean life. Before attending Yale, Sarah was a consultant at the Boston Consulting Group for three years in Washington, D.C. and worked primarily on Energy, Public Sector and Industrial Goods projects. Sarah has a B.S. in Economics from the Wharton School and a B.A. in Political Science from the College of Arts & Sciences at the University of Pennsylvania. Sarah's undergraduate thesis ("Lost and Won: A New Empirical Analysis of Economic Power Sharing") focused on natural resources from a political perspective, by exploring the importance of sharing control over resources and other forms of "economic power" to resolve civil conflict.
Hope Bigda-Peyton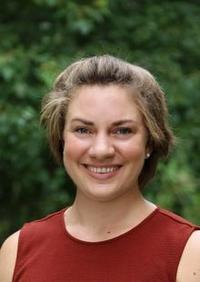 Hope Bigda-Peyton is a second-year master's student at the Yale School of Forestry and Environmental Studies, where she studies environmental policy analysis with a focus on food policy and social entrepreneurship. At F&ES her studies focus on how public policy and social entrepreneurship can create sustainable and healthy food systems in the United States and globally. Prior to arriving at Yale, she spent six years leading a food sovereignty nonprofit in Southern Mexico. She is a super fan of endemic crops of the Americas and the power of "forgotten foods" and culture, you can find more about her work with amaranth on the Lexicon of Sustainability's Rediscovered Food Initiative and as featured in NPR: The Salt.
Natasha Brunstein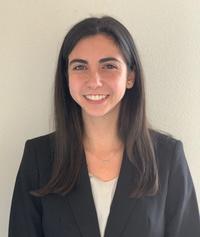 Natasha Brunstein is a J.D. candidate at Yale Law School interested in environmental law and policy. Prior to studying at Yale Law School, Natasha worked as a legal research assistant at the Institute for Policy Integrity at NYU School of Law where she worked on various issues in environmental law and the regulatory process. Natasha holds a bachelor's degree in economics and environmental studies from New York University.
Maggie Ferrato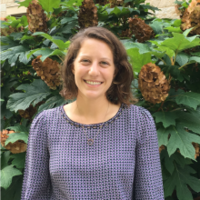 Maggie Ferrato is a second year master's student at the School of Forestry & Environmental Studies (F&ES), where she is pursuing a Master of Environmental Management. At F&ES, she specializes in environmental policy analysis, with a particular emphasis on climate policy. Prior to arriving at Yale, Maggie spent two years on Capitol Hill working on environment, energy, and agriculture policy issues. She is a proud Rhode Islander and a graduate of Georgetown University in D.C.
Humna Sharif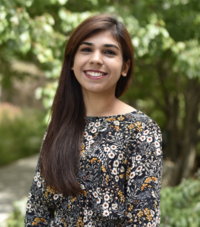 Humna Sharif is a Master of Environmental Management Candidate at Yale F&ES and is focusing on water resource science and management, and environmental policy analysis during her time at Yale. She graduated from University of Virginia in 2018 with a degree in Environmental Sciences and worked at the National Fish and Wildlife Foundation (NFWF) in Washington D.C. Her portfolio included NFWF's programs in the Western U.S. including the Northern Great Plains, Northern Rockies, and Sagebrush Landscapes among others. She is interested in exploring the interconnectedness of freshwater systems with land, and how we can address issues of water quantity/quality through ecosystems management practices, and policy changes.
Lexi Smith
Lexi Smith is a first year student at Yale Law School. Before coming to the law school, she worked as an advisor to Mayor Marty Walsh at the City of Boston, where she helped update the City's Climate Action Plan, launch its Community Choice Energy program, and expand its food waste composting efforts. She holds a bachelor's degree in Environmental Science and Public Policy from Harvard College.
Aaron Troncoso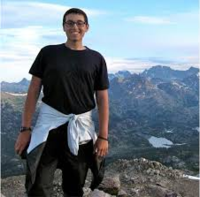 Aaron Troncoso graduated from Yale in 2017 with a degree in Environmental Studies and Global Affairs, and moved to Burlington, Vermont, where he worked in the Office of Mayor Miro Weinberger and for the Burlington Electric Department. Aaron then worked as a Litigation Assistant for the Natural Resources Defense Council in Chicago, where he supported a team of attorneys suing the owners of a coal-fired power plant in southern Illinois. Following that, he moved to Boston, where he spent a year working as a community organizer helping people in Greater Boston prepare for climate change impacts. Aaron is now back in New Haven and is a first-year dual-degree student at Yale Law School and the Yale School of Forestry & Environmental Studies. Aaron enjoys hiking and camping in his free time, and has completed significant sections of the Appalachian Trail and the Continental Divide Trail.
Alisa White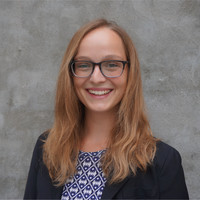 Alisa White is a first-year J.D. Candidate at Yale Law School. Prior to law school, Alisa researched sustainable, community-based agroforestry in Oaxaca, Mexico and conducted climate change impact analyses as an environmental consultant at Industrial Economics, Inc. She has co-authored publications on the impacts of climate change on the United States electricity grid and the preferences of Vermont forest landowners for aggregated carbon offset projects. Alisa holds a Bachelor's degree in Environmental Studies and Economics from Dartmouth College and is particularly passionate about global climate justice and community-based natural resource management.