Chairs
Anna Maria Cárcamo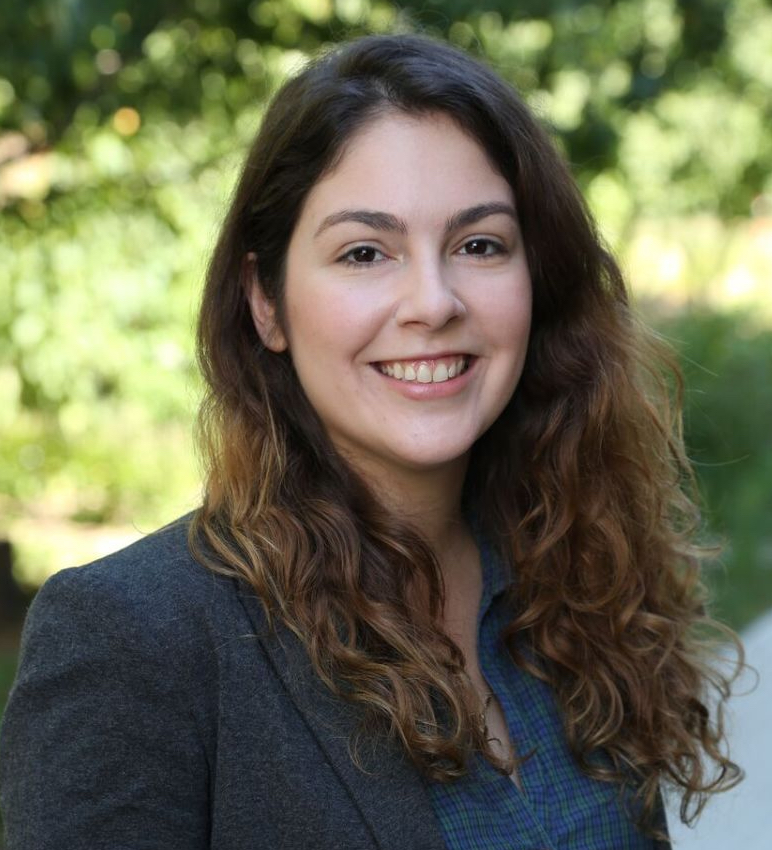 Anna Maria Cárcamo is a second-year Master in Environmental Management Candidate at the Yale School of Forestry and Environmental Studies and an environmental lawyer from Brazil. Anna is focusing on global environmental governance and environmental justice, with a special interest in climate justice and participatory governance. This summer, Anna interned in the United Nations Development Programme's Panama Office, in the Voice and Democracy Governance Programme. Anna graduated in Law, with an emphasis in State and Society and a Minor in International Relations at the Pontifical Catholic University of Rio de Janeiro. Before coming to FES, Anna worked with environmental law in a Law Firm and at the Rio de Janeiro's Public Prosecution's Office. During university, Anna was a part of the Interdisciplinary Environmental Nucleus and researched environmental law, namely the application of the national solid waste policy in Brazilian courts and the proposed Environmental Licensing Reform in Brazil. In her spare time, she studied screenwriting and film.
Camila Bustos
Camila Bustos graduated Magna Cum Laude from Brown University with honors in Environmental Studies and International Relations. Her thesis focused on the international politics of climate change, looking at Colombia as a case study to explore climate politics in the Global South and the UN climate negotiations. During university, Camila was also lead researcher at Nivela, a new Global South think-tank focused on challenging conventional debates around development, politics, and environment. Afterwards, she worked as a researcher at Colombian-based NGO Dejusticia, where she focused on issues regarding business and human rights, climate induced displacement, and the human rights movement. She is currently a J.D. candidate at Yale Law School.
Emma Rapperport
Emma Rapperport is a second-year Master's of Environmental Management student at the Yale School of Forestry and Environmental Studies. Before coming to F&ES, Emma worked in sustainable agriculture in California, Switzerland, Minnesota, and Sri Lanka and is fluent in German, French, and Spanish. At the Forestry School, Emma has studied rural-to-urban migration and environmental issues through the lens of social science, law, policy, and activism. Broadly, Emma is interested in making the human face of climate change visible, especially the issue of climate-induced migration and climate refugees.
Emma Lagle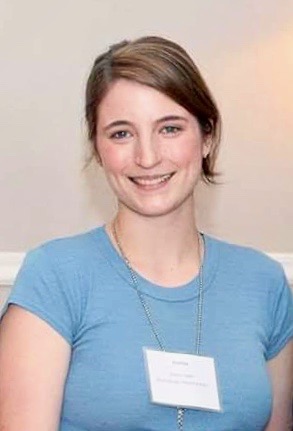 Emma Lagle is a first-year Master in Environmental Management Candidate at Yale School of Forestry and Environmental Studies. Emma graduated Cum Laude from SUNY New Paltz in 2014 with a Bachelor of Arts in History and Sociology. She became interested in environmental activism lobbying for a state-wide natural gas fracking ban as a NYPIRG intern. Emma's experience as a legal assistant in a real estate law firm, coupled with her work on the 2015 Hudson Riverkeeper Sweep and the Westchester Green Business Certification Program for the Greenburgh Nature Center, advanced her interests in water protection, land use, and sustainable development. Emma recently completed her second year at The Elizabeth Haub School of Law, where served as President of the Land Use and Sustainable Development Law Society and is the current Productions Editor of the Pace Environmental Law Review. Emma is expected to graduate in 2020 with a J.D., Certificate in Environmental Law, and a M.E.M. from the Yale School of Forestry & Environmental Studies.
Andrea Cruz-Quiroz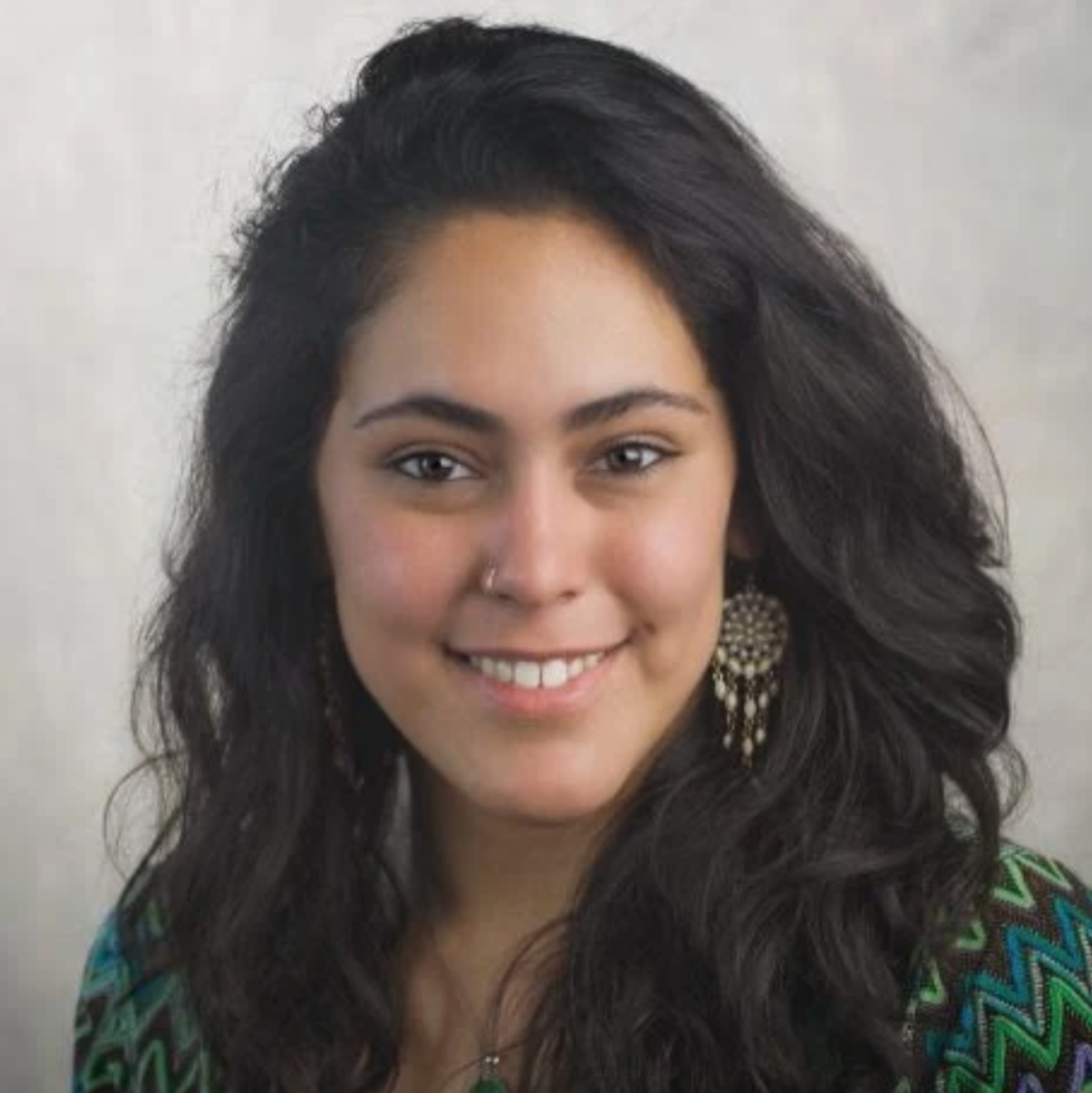 Andrea is a first-year Master of Environmental Management (MEM) candidate at the Yale School of Forestry and Environmental Studies. Before attending Yale, she worked in solar energy for three years and backpacked around the world for a year and a half. She is passionate about advancing the adoption of solar energy around the world and is planning to dedicate her career to that goal. She graduated Cum Laude from Middlebury College in 2014 with a Bachelor of Arts in Environmental Studies. Currently, she works at the Yale Center for Business and the Environment and at the Center for Industrial Ecology. Her hobbies include dancing, photography, and brewing coffee.
Panel Organizers
Addison Luck
Addison is a junior Environmental Studies and History Major at Yale from Morgantown, West Virginia. He has previously worked with Urban Resources Initiative, where he led ex-convicts on tree-planting shifts around New Haven, and he currently works for the Yale Office of Sustainability, where he helps conduct waste and energy audits of Yale buildings, and helps implement new projects that can make Yale more environmentally friendly. Addison organized the Rights of Nature and the Indigenous Rights in a Changing Climate panels
Akari Roudebush

Akari is the manager of the Graduate and Professional Student Center at Yale. She worked alongside Professor David Pellow at the University of California, Santa Barbara conducting research on the environmental impacts of prisons on inmates and surrounding ecosystems. She hopes to raise awareness of prison ecology in academic spheres and public environmental discourse. Besides organizing two panels, Climate Injustice Behind Bars and Climate Solutions, Akari also worked on the graphic design for the NDEL posters and social media banners.
Jonathan Held
Jonathan Held is a master's student focusing on climate change at Yale School of Forestry and Environmental Studies. He received his undergraduate degree in Environmental Studies/Government with a minor in Earth and Oceanographic Science from Bowdoin College. Jonathan organized the Climate Change and Health Co Benefits Panel and the Intergenerational Justice Panel.
Saskia Comess
Saskia Comess is a second-year master's student in the Department of Environmental Health Sciences at the Yale School of Public Health. She is particularly interested in climate change and works as the graduate fellow for the Yale Climate Change and Health Initiative. Saskia graduated from Vassar College with a Bachelor's in Science, Technology & Society and a minor in Mathematics. Saskia co-organized the Climate Change and Health Co Benefits Panel.